Hello, and greetings from my perch high in the mountains of Monteverde.
I'm Karen Gordon, founder of Revive Healing Arts.
Equal parts soul-filled scientist, inspired educator, integrative massage therapist and mountain medicine woman, my roots dive deep into an ever-evolving understanding of how bones and muscles, history and heart, energy and mystery work in concert within the habitat of the human form. My attention is drawn to the subtle spaces where mind, body and spirit intersect upon the unique landscape of our lives.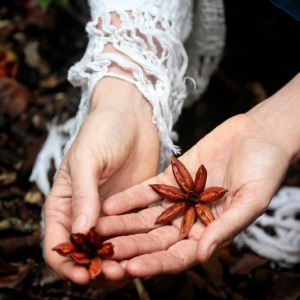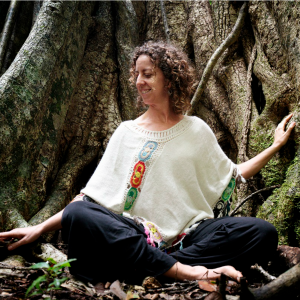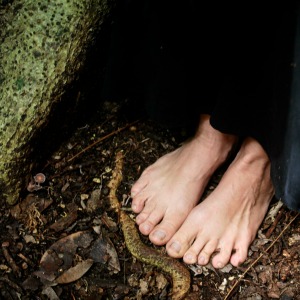 With a 20-year career as a field biologist, restoration ecologist, environmental educator and healing arts professional, my work has flowed from the fjords of the North Atlantic, across the reefs of the Caribbean Sea and up to Costa Rica's cloud-forested mountaintops.
As a restoration specialist, I am in service to the moments in our lives which call for sacred stillness, custom-crafting retreats for individuals who seek quietude, rest, replenishment and renewal so that they are able to fully blossom forward on their path.
Another one of my "greenhouses" tends to the growth and development of professionals in the healing arts who are ready to expand their offerings. Through classes, immersion retreats and mentoring services, I help them soulfully walk their gifts into the world with skill, ease and confidence. I am also the owner of Monteverde's highest-rated (yet small and cozy!) integrative bodywork studio, where I am honored to serve a steady stream of local and visiting clients in the heart of our little mountain town.

It's all connected.
There is no doubt that my authentic connection to the Earth, its systems and elements infuse my professional practice: the essence of who I am and how I work is woven into a unique, balanced blend of science, soul and spirit. It is a joy to share these gifts with my local community as well as clients and students from all around Costa Rica and the world.
I invite you to share in some mountain alchemy.
The touchstones of my work in Monteverde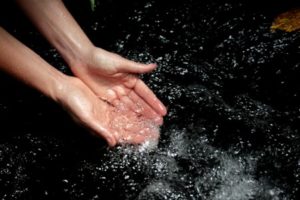 The principles which thread through all ecosystems – energy flow, connectivity and balance – are the touchstones upon which I return, time and again, in my life. They are what keep me tethered to my path, and to the 40-acre organic farm and nature sanctuary I've joyfully shared with my family for the past 15 years, at the base of the world-renowned Monteverde Cloud Forest preserve in Costa Rica. This land is my ever-present and very best teacher, and I am honored to be her steward.
Whether you are a vacationing visitor, a seeker on sojourn, fellow yoga teacher or healing arts professional, I am pleased to offer you a bountiful blend of services to ease your journey, providing you with a nourishing rest and re-provisioning stop at the top of our green mountain.
I am honored that Revive Healing Arts climbed to be recognized as the #1 health/wellness activity in Monteverde when it was founded in early 2012, and the massage studio continues to offer the highest-rated services on our green mountaintop today. I welcome you to join me for an hour or two (or even a day or two or three!) during your visit to Costa Rica.
Lastly, if you are interested in the list o' creds...
In addition to being a both a certified massage therapist and 200 hour yoga instructor, I hold a master's degree in Educational Leadership, Reiki Master/ Teacher Certification (Usui-Ryoho lineage) and the most advanced level of certification in Integrative CranioSacral Therapy (ICST). I have trained as a birth doula and also provide transition / compassionate end-of-life hospice care to my mountaintop community.
Supported by 20+ years of instructional experience, I offer a unique 4-day CranioSacral therapy course in retreat format for national and international bodywork professionals three times per year. I also offer Reiki training courses with professional certification in retreat-style format, and mentoring opportunities via private or small-group classes.
If you are wondering whether my services are a good match for you, feel free to meander through the rest of my website, exploring options for retreats, massage, craniosacral therapy training, and reiki training.
She truly is a healer and a seer, as well as an astute practitioner.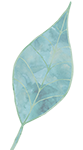 I return to Monteverde regularly throughout the year, and each time I look forward to an appointment with Karen at Revive. This trip, I was happy to give the experience to my three teenagers who LOVED the massage, of course (!), but also loved the insight into their bodies that Karen gives them. Karen connects so well with young people and helps teach, or perhaps, remind them, how to tune in.
This is a visit well worth fitting in while in Monteverde – a treat for the whole family! It probably costs less than the ziplines and will be just as satisfying. Monteverde offers great adventure and learning in the cloud forest, but let's not forget the healing power of this magical place. I appreciate immensely the power of Karen's work and the artistry and heart that she puts into it.
Pura vida!