A Mountain Sojourn & Costa Rica Retreat Await You
Certain moments in life call to us, however faintly, for a change of scenery and a change of pace. Come in ~     Mountain magic awaits, as does your True Nature.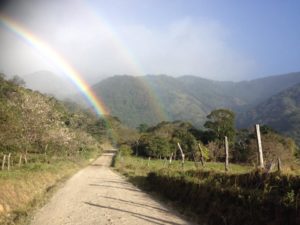 Our life's journey requires both energy and intention, and moments arise when we are naturally ripe for a rest stop. Perhaps you are called to quietude, need space for discernment, or are poised to mark a turning point on your path. Good news! You have landed on fertile ground in one of the most magnificent greenhouses on the planet. As a restoration specialist in service to sacred stillness, connection, nature therapy and rites of passage experiences, I custom-craft 1-5 day personal retreats for active seekers who desire reconnection, renewal, inspiration and guidance. Here, your roots are nourished so that you are able to fully blossom forward on your path.
Enjoy a one or two day custom-crafted private or small group retreat with me during July and August 2019! Experience more of your true nature, IN true nature ~ please inquire for more details.
Karen's attention to detail, mindful planning and thoughtful questioning customized a healing journey that I needed.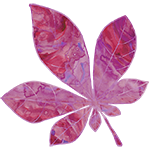 I had the privilege of experiencing a five day private True Nature Retreat with Karen. I knew the moment Karen and I spoke that Revive Healing Arts was exactly what I was looking for. Her soothing voice, gentle touch and kind heart helped me to refocus, reconnect and rebalance during my time in the mountains. I highly recommend to take the time and experience a retreat with Karen. Thank you Karen for this amazing gift.
Danielle G.
New Jersey, USA
Why Create your Retreat Now?
As someone who is tuned into the rhythms of the natural world, you tend to observe carefully and follow your intuition. It's wholly natural to find yourself inexplicably drawn to settle into a sanctuary - needing time and space to incubate, or fertile ground in which to germinate.
There are reasons for the seasons.
Animals do this.
Plants do this.
It's time to honor the deep wisdom which abides in your body, too.
TAP INTO YOUR TRUE NATURE.
We need wild places...
Water, wind, trees, soil, silence. We have used Retreat for thousands of years as sacred medicine. Claiming explicit time to tend to our connection with ourselves and the Earth, these are the moments when we truly rest, release and replenish. Plugged into ancient wisdom, we literally re-member and re-supply ourselves on retreat. Our True Nature revives.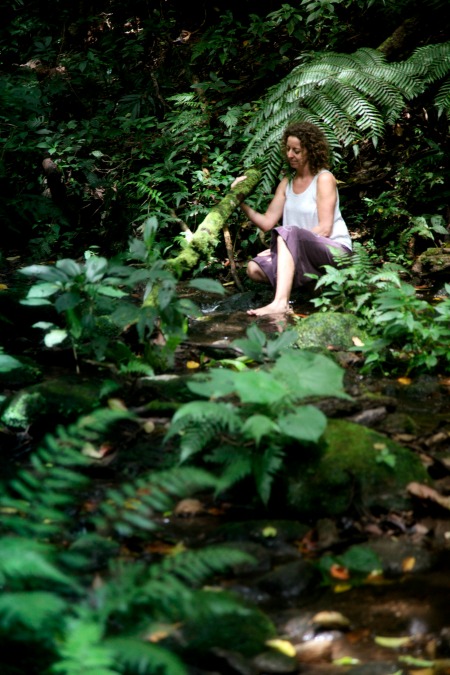 "I thought the earth remembered me,
she took me back so tenderly,
arranging her dark skirts, her pockets
full of lichens and seeds.
I slept as never before, a stone on the river bed, nothing between me and the white fire of the stars but my thoughts, and they floated light as moths among the branches of the perfect trees.
All night I heard the small kingdoms
breathing around me, the insects,
and the birds who do their work in the darkness.
All night I rose and fell, as if in water,
grappling with a luminous doom. By morning
I had vanished at least a dozen times
into something better." - Mary Oliver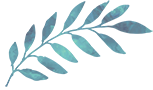 The True Nature Costa Rica Retreat
The True Nature Retreat is an opportunity to sink into a carefully and custom-crafted personal sojourn. A beautiful blend of solitude, movement, ritual, repose, and meaningful, guided experience await amid the unparalleled beauty of the Monteverde mountains. This offering is 100% unique, offered nowhere else in Costa Rica.
Inspired by traditions of women healers, you will be tended in a soft, soul-filled sanctuary on a spectacular piece of Earth. Here, you have the opportunity to come home more fully to yourself – grounded, refreshed, connected. Your custom-crafted personal retreat will fill your cup, so that you have the internal resources to heal, balance, grow and blossom.
Receive, recharge, unfurl – your True Nature retreat connects you to that which is elemental, eternal and essential.
Deep rest, reconnection and reevaluation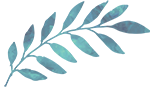 I spent a week with Karen on her beautiful mountaintop. I was in a transitional place in my career and in my personal life that called for deep rest, reconnection and reevaluation. I sensed that Karen would the perfect guide, and the cloud forest the perfect spot on mother earth to hold me while I took personal time for me. During my private retreat week I rested, I explored, I dreamed, I ate the most amazing food ever, I reconnected with my body wisdom, and I am forever changed. Time with Karen is true soul medicine. Don't miss it.
Dana Tate Bailey, LPC, ICST
Why Retreat in Monteverde, Costa Rica?
At the top of this mountain, our proximity to the elements is intimate. Monteverde's fresh air envelops us, exhaled by thousands of acres of untouched, protected tropical forest which house 2.5% of this planet's biodiversity. Miles of Earth are under our feet - this is where pristine rivers begin their journey to the sea. Fiery stars sparkle in the night-time heavens, and wind, rain and thunder can move powerfully through our space – releasing, cleansing, energizing.
In this place, we are lifted to the sky as an offering. We are able to tap into deep, ancient mountain wisdom while experiencing mountain-high insight and inspiration. There's no better place for this, than here.
Your nest awaits...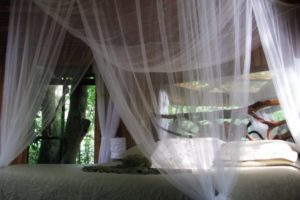 We both know you are capable of roughing it, but this experience is not about pushing your bounds, or braving or battling the elements. This is about allowing, and saying YES to the habitat your Whole Self craves right now.
Settled inside a mountain guesthouse or cozy cabin, you will be cocooned in a nurturing nest. Surrounded by forest, regaled with stunning vistas and nourished with locally-sourced in-season food, your sweet sanctuary becomes your home base in the clouds.
Why Plan your Costa Rica Mountain Retreat with Me?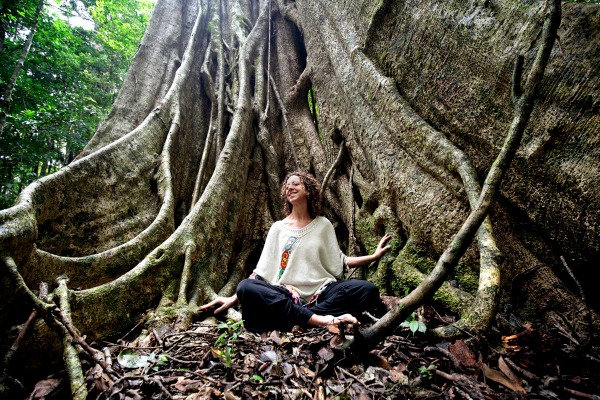 Equal parts inspired educator, mountain medicine woman and soul-filled scientist, I have been restoring habitats and facilitating meaningful, personal wilderness experiences for people of all ages for over 20 years.
As a mentor and integrative wilderness therapist, it is a deep honor for me to tend to those who are called to enter sacred space, saying YES to self-care and cultivating deeper connection within themselves through contact with nature.
As a guide, I meet you where you are and we move forward together. Whether you are looking to nest down and incubate, awaken seed energy, celebrate a milestone, or tap into the stirrings of your soul, my True Nature Costa Rica retreats contain the essential elements for your unplugged adventure.
This is fertile ground, and I invite you to dig in.
As your guide and steward, I am in service to your deep roots and blossoming.
Your Personal Retreat Experience: Taste the Nectar
The juiciness of your personal True Nature Retreat is that it's ALL about you. I recognize that your desires, motivations and energy level are unique and they reflect what you are looking for in a personal retreat experience - found no where else in Costa Rica. Together, we will craft your sojourn prior to your arrival so that it is a balanced blend of solitude, connection, movement, rest, ritual and guided experience.
While your True Nature Retreat will be unique, every experience will include:
Personalized itinerary - unique to You. As we craft your 3. 4, or 5-day retreat, you will receive an infusion of devoted support and intention throughout your entire experience, from 1st contact through integration upon your return home.
Custom-created altar in your lodging, designed prior to arrival, to bless and anchor your sojourn space. You will bring home these locally crafted, carefully selected treasures!
Arrival day welcome ceremony: We will ground and illuminate your retreat intentions, and bless your sacred sojourn in the clouds.
Daily, 2-hour healing session: guided mediation / private yoga session / Forest therapy - Forest bathing / divine bodywork session - designed for your unique itinerary and experience!
Daily breakfast and lunch: fresh, in-season, locally-sourced ingredients & meals
Departure day closing ceremony: As we seal your retreat experience, you will receive specially-selected local gifts to bless your going forth
Concierge services – help organizing airport transfers, tours, etc.
As a bonus, you will also take home these tangible treasures:
Locally-crafted wooden bowl in which to place your above altar items
A custom-created essential oil blend to support and delight you on your path
A True Nature journal
+ "Karen's choice" treats for you, unique to your path!
Retreat upgrades are also available, to nourish your blossoming...
Optional guided (by Karen!) outdoor wilderness experience and/or rituals, with access to Monteverde's special off-the-beaten-path spaces. You + Me + the Cloud Forest = Magic
Reiki training, Shamanic journeying sessions and Soul Mentoring sessions add depth and insight to your sojourn.
Mountain Elements provide us with the raw material, inspiration and meaning to help sculpt the medicine of your True Nature Retreat. Your experience will be grounded, fluid, creative, transformative, balanced, thematic and completely connected to YOU. Let's initiate a conversation below!
Your True Nature Costa Rica Retreat Investment
*5-day personal retreat mountain sojourn starting at $1595
This total investment includes all amenities listed above. Investment prices will vary, depending upon lodging preferences and availability. Optional outdoor activities will be crafted and engaged with our changing seasons in mind. Please inquire for details.
Separate costs include: round-trip airfare to/from Costa Rica; airport transfers to/from Monteverde;  optional excursions (horseback tours, zip lines, etc.) and gratuities to outside service providers (hotel, taxis, etc.)
Optional upgrades include: Reiki training, Shamanic journeying session, Soul Mentoring sessions
"One must take the time to retreat to be nourished and rejuvenate before creativity can begin again. Make sure you are feeding yourself and feeding your own light...think of yourself as a growing plant. A plant puts forth beautiful blooms when it has the energy to do so. The more it is fed the less energy it needs for growth. If at any point your growth requires too much effort, try to find the needed nourishment." – Sandra Ingerman, Medicine for the Earth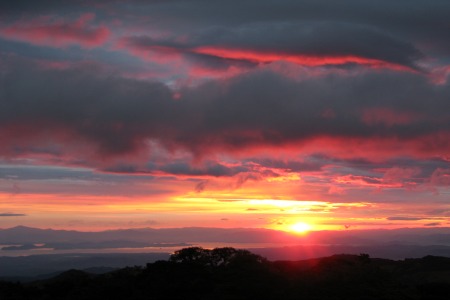 "The moment one definitely commits oneself, then Providence moves too. All have occurred. A whole stream of events issues from the decision, raising in one's favor all manner of unforeseen incidents and meetings and material assistance, which no man could have dreamed would have come his way." - Goethe