"In the beginning we might feel Reiki coming out of our hands . . . but with persistent practice we will feel Reiki coming out of our whole being. At this stage of our practice we realize that the hands in our practice are only the tip of the iceberg." –  Frans Stiene, International House of Reiki
New Reiki students are often taught they should cultivate a daily self-practice in order to keep the Reiki "flowing." However  . . .
Reiki is ALWAYS flowing. It doesn't go away. It's not something you can lose.
Remember, we are immersed in Universal Life Force energy –  if you want to get technical about it, we ARE Universal Life Force Energy. Therefore, Reiki is not something you can lose, it's something that you ARE.
Why then are Reiki practitioners called to cultivate a daily self-practice?
Simple.
Consider this: when you tune a radio, you choose to dail in to a particular station in order to receive and enjoy a musical experience. You may be called to sit back, relax and allow the music to enter you, or you you may be inspired sing along as you drive or cook dinner! Sometimes you may be inspired to tune into NPR because you are interested in expanding your world view, or your understanding of a topic.
We do the same thing with Daily Reiki.
When we commit to creating intentional time each day for self-practice, we first become skillful at TUNING our senses to the flow of Universal Life Force energy within and around us. We quickly learn that in order to tune into  Reiki –  to experience its presence with little static – it's helpful to first cultivate a space of quietude in our minds, hearts, and bodies. Even just for 15 minutes a day. This is where Daily Reiki comes in.
Daily Reiki is a gift that we give ourselves.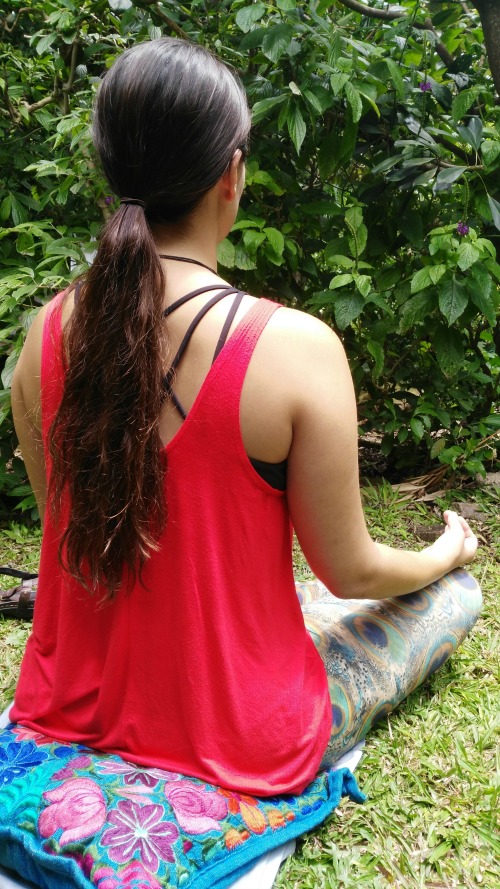 When we "plug in" with intention and practice, we are better able to experience our connection to Universal Life Force energy. Naturally, our whole self sinks into a space where we align with our true nature. As we become infused with the "music" of Reiki, we enjoy its flow and movement in our bodies, its infinitely healing essence, and we open ourselves to an expanded understanding of our connection to all life and the healer that resides within each of us. We also cultivate a better understanding of the "how" and "why" of the Reiki precepts, and are more likely to hold them as guiding principles in our lives.
Our Daily Reiki practice allows us to become more skillful and conscious carriers of Reiki's healing essence – not only with clients, but also in our daily interactions with friends, family, and co-workers. We practice Daily Reiki in order to begin taking responsibility for the energy we bring into the world, knowing that our thoughts, words, and actions have a ripple effect far beyond what we can imagine. A Daily Reiki practice allows this nourishing, universal energy to flow into the lives and spaces that touch ours every day.
Remember – being a Reiki practitioner is not just about hands-on healing and working with clients. It's about working with our hearts, and cultivating our personal presence so that Reiki can flow through us, into the world.
Our beautiful Earth so needs this this now.
Are you ready to dial in?
If so, I invite you to jump-start your Daily Reiki practice with the Gassho meditation. This is my go-to, 10-minute energetic Tune In and Tune Up tool. I hope you enjoy it too!