Monteverde Healing Arts Workshops
Hello healer. Welcome to the greenhouse. My workshops and retreats provide fertile ground for mind, body and spirit, and I look forward to exploring what's blossoming for you!
Because you've landed here, I am sure we share some common traits – you likely tend to travel off the beaten path and are curious, open and adventurous about the next step on your personal or professional journey. A deeper part of you is calling out for more, asking to expand in order to be in greater service to the world.
Have you considered that it is time to answer?
I too have felt that call, and am deeply grateful for the times I listened, saying YES when I recognized moments of true alchemy – when the right blend of timing and clear inspiration placed a stepping stone of opportunity directly in front of me. Looking back, I clearly see the impact those YES moments carried – they mark the crossroads when my professional path deepened, or when a new, fruitful direction unfolded in my personal life. These stepping stones are my offering to you…
Are you interested in a deeper dive? Join Revive Healing Arts for our second annual WEEK-LONG women's ROOT TO RISE retreat in the magnificent mountains of Costa Rica during the potent March full moon and Spring Equinox! March 16 – 23, 2019 ~ please inquire for more details!
If you are already a healing arts professional, or a yoga teacher/ therapist…
who is ready and willing to take your hands-on practice to the next level, my Reiki & CranioSacral therapy workshops provide you with clear, accessible & fun instruction embedded with plenty of practice and mentoring to help you blossom in the direction you want to grow. I understand this is serious business and no small commitment, so small classes in are always custom-created for your professional need and personal learning style. It is my honor to tend to your growth.
If you are not yet a professional in the healing arts, but are feeling a deep curiosity and "nudge" to start someplace…
you have arrived on fertile ground! My Reiki training workshops provide a rich learning habitat, and you – the desire to dive in. Together, let's cultivate your knowledge, skills and hands-on practice so that you can walk your gifts into the world with confidence. You've got this.
If you have a personal interest in learning about energy work for self-care and greater home-health and wellness…
I have a workshop for you! You will walk away from your Reiki course inspired and empowered with hands-on techniques you can use with YOU, to support well-being and encourage balanced functioning on every level of your life – physical, mental, emotional, spiritual and even social. Best of all, these techniques can be directly shared with your loved ones – especially children and pets.
It is a privilege to learn from Karen, in one of the most exceptional environments on the planet.
Take a stunning setting, blankets of green trees on the mountains of the Monteverde cloud forest in Costa Rica where nature is so pure and beautiful, throw in a garden of lush flowers, rays of sunlight creeping through the leaves, and the most incredible energy of the earth, and imagine being taught the art of Reiki in the silence of this beautiful bubble from a woman who is so rich in her heart, that you wonder how on earth you were so lucky to find her!
To think I was going to do my Reiki course in a classroom in the big city with 15 other students just makes me realize how Karen's work is so much more than just a business. She offers a much deeper experience. Karen is a brilliant teacher, with a deep connection to the healing energies of Reiki. She creates a beautiful and safe space to open up within, and gives her full dedication and self to her students. The course was beautifully taught, allowing us to fully surrender to the energetic, emotional, physical experience of becoming Reiki practitioners.
Me as a teacher and guide
One of my authentic gifts is connecting with students and making new information and skills both accessible and relevant to your life. With a master's degree in Educational Leadership and 20+ years of instructional experience in my backpack, I understand that you have a learning style that is uniquely yours, as are your motivations.
I have never NOT been a teacher.
As a guide, I meet you where you are - and we'll move forward together in a dynamic way so that your service in this world is more complete, and so that you are able to develop your authentic gifts with natural ease. Your gifts blossom forward, and the world benefits.
As a mentor, simply put: I believe in educating your whole person. I know you are not just a technician of new skills and knowledge, nor are you someone who goes through the motions, collecting certifications here and there. You desire substance, with sensitivity and savvy -  I've got you covered.
You are a person with brains – and a professional with heart, motivation & dreams...and you want those aspects of what you offer to shine through, too.
Which is why my in-person workshops always include a mentoring session, and why my students have the opportunity for continued mentorship – even from a distance. I clearly know that our work becomes truly transformative ONLY when every part of us is on board. This is where alchemy happens.
The teacher who is indeed wise does not bid you to enter the house of his wisdom, but rather leads you to the threshold of your mind. - Kahlil Gibran
Your Learning Habitat in Monteverde
Monteverde, Costa Rica: The land of mountains, of wide vistas and deep visions. An unparalleled setting for your next step.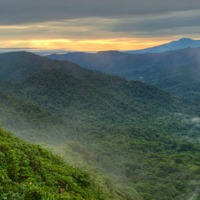 Perched upon the continental divide of Central America, Monteverde is a jewel, nestled amid tens of thousands of acres of protected tropical forest. A biodiversity hotspot in Costa Rica, we pulse with life on this mountaintop – here, the forest is vibrantly alive and so are the 5,000 people who make this their home. We live with the sun, stars, rain, thunder, wind, mud, rainbows, rocks and rivers - and cherish them as if they were our best friends.
This place in paradise is an integral part of HOW we learn here, which is why our workshops always include a comfortable learning habitat surrounded by nature.
And, you can also expect a portion of your experience will be OUT in this pristine wilderness, too. If you haven't read my personal love letter to Monteverde, enjoy!
A wonderful soul and a truly gifted healer.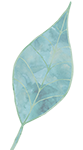 Karen embodies a deep wisdom both intellectually and perhaps more importantly through her strong heart and desire to share with others in training and practice. I recently completed my Level 1 Reiki training with Karen in Monteverde and I feel revitalized physically and spiritually on this new path. I very much look forward to further training with Karen in the future as I continue advancing my Reiki practice. I would highly recommend her as a teacher as well as a healing hands practitioner for anyone that has the opportunity to spend time with her as a student.
Susannah T
Platanillo, Costa Rica