We've all heard and read about soul mates. Soul connections. Soul sisters. What about the ancient Celtic notion of the Anam Cara?
Anam is the Irish Gaelic word for "soul" and cara is "friend." The literal translated meaning of anam cara is soul friend, yet the synergy of these two words when paired together describe something much more than the idealistic union of a romantic couple, family members or good friends.
Rather, the anam cara describes an intentional, sacred relationship that may transcend the boundaries of age, gender, faith and culture in order to befriend  another's soul. The early Celts described the anam cara relationship as one that (above all) is infused with the flavor of mutual spiritual companionship and guidance.
The sacred anam cara relationship withstands the test of weather and time, and preciously holds your soul development as critical to the vibrant health and wholeness of the world.
An anam cara is not something that is sought, but is recognized by a reciprocal heart song, "I know you ~ I see you ~ I understand you ~ I value you ~ I accept you ~ My soul accompanies yours." Your anam cara is the one with whom you have permission and are safe to share your innermost self and reveal the hidden intimacies of your life, mind and heart.
The anam cara provides a sacred type of hospitality into whose care you arrive simply as you are, without mask or pretention. Sitting at the hearth fire of this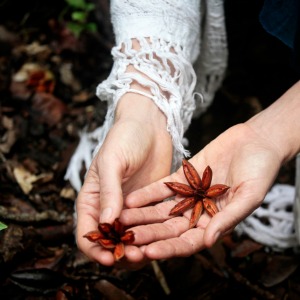 intentional soul friendship you are at home – you belong – and are able to take off your shoes and lay everything on the table. You fully rest. All parts of you are welcome, and all parts of you are served with presence, love, truth and wisdom.
Here, your anam cara tends to your belonging and the health and wellness of your soul with utmost care and reverence.
Love, holy listening and whole-ly witnessing permeate authentic anam cara companionship, leading to the discovery of our life's hidden contours and dreams. In authentic anam cara relationship we are freed to fully and safely explore the wild landscape of our being – thereby becoming more fluent in the unique Way of our soul. We recognize our guiding Light and as such we hear, see and live with greater clarity, courage, vibrancy and ease.
"It is precisely in awakening and exploring this rich opaque inner landscape that the anam cara experience illuminates the mystery and the kindness of the divine. Friendship is the true nature of God . . . In the embrace of this eternal friendship, we dare to be free."
  – John O'Donohue 
Saint Brigid is to have said to have declared "A person without an anam cara is like a body without a head." Yet, among the many types of relationships in our western modern lives – familial, collegial, community and casual (and across many online platforms!) – we live in a time on Earth when there is great need for the anam cara relationship to have a seat in our circle again. Our communities are filled with young people and adults who engage in "parallel play", whose daily interactions are based upon transactional or shared activities, such as committees, work, and family, but who are starving for soul intimacy and authentic connection.
My personal and professional dedication to soul care and cultivating anam cara practices is how I tend web of the world.
To BE an anam cara – to truly recognize and accept one's role as a soulful, spiritual companion for another fills the heart – but is not for the faint of heart!
Being in intentional anam cara relationship requires our absolute presence, integrity, love and acceptance of the other, as we (with humility, attention and grace) keep our judgments in check. It also asks for our expanded capacity to receive love, appreciation and acceptance – opening our hearts to trust, vulnerability and the willingness to be seen and heard.  Because soulfulness between women (and men) has been wounded by generational and cultural patterns of mistrust, comparison, blame, shame, gossip, jealousy, neglect, abandonment and abuse, our internal and external pathways to the heart of an  authentic anam cara relationship are not always clear or easy to navigate. Our humanity is recovering from generations of trauma.
We are now being called to the sacred space of reconciliation and regeneration.
The true nature of our human soul begs for expression and to return to our intimate dance in right relationship with all beings and Spirit. To cultivate the inner essence of anam cara and the capacity to enter external anam cara relationships IS possible, and so very necessary for the evolution of humanity.  Providing sanctuary for another's soul growth is a benevolent gift you bequeath this entire planet as you reside here.
The most precious harvest of my collaborative work guiding retreat with Grandmother Kaariina Saarinnen in Costa Rica during the past two years has been the growth of a potent and dedicated anam cara community.
Over two dozen women have traveled to this sacred mountaintop, committing to rites of passage of personal development and leadership training, emerging as anam caras. (We hope you will join us in 2020!) Without a doubt, they know their lives have interwoven in order to be of service to each other's soul, and the souls of their communities.
Women's red tent circles, social permaculture initiatives, ecstatic dance communities, book clubs, discussion circles at tea houses, personal retreats and faith and wellness centers are some of the few places that provide fertile ground for the development of your inner anam cara.
My soul needs yours to flower, and yours needs mine to bear fruit. We need to share our heart's harvest with our neighbors, for the health of our earth home. Are you willing to be an anam cara?  And, let us know if you need one.
For all of our relations ~ ~ ~ ~ ~ ~ ~ ~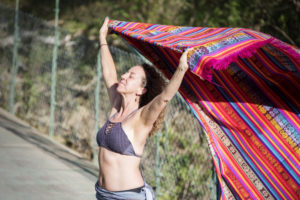 For close to 20 years, Karen's life in the Monteverde mountains has been dedicated to soul care – the regeneration of the human heart and its relationship with the land. In her practice, she mixes in a big splash of biophilia, spiritual ecology, ceremony and spiritual direction – the professional art and practice of the anam cara. Visit her pages here at www.revivehealingarts.com or IG monteverde.mama, or even better vist her live at Finca Samanea, her 40-acre nature reserve and sabbatical sanctuary in Costa Rica.